Here are some basic tips and advice for if you wish to visit us.
General tips
Shopping tips
About safety
Advice on Malaria
Advice on Bilharzia
Transportation advice
Note:
There are no ATMs in Cape Maclear, but we do offer the VISA option.
You can also call us, or mail us for any more tips or advice.
We can also provide transport from the main cities (Blantyre/Lilongwe)
Airport transfers are also available for your convenience, feel free to contact us
General tips
When to Go: The best time to go to Malawi is October – November for safaris; August – December for the lake (snorkeling and diving) and February – April for the birdlife.
Currency: Malawian Kwacha. One Kwacha is equal to 100 tambala.
Language: Chichewa (official) is the most common language spoken in Malawi, English is also used in business and government.
Malawi's Embassies/Visas: for a list of Malawi Embassies/Consulates abroad.
Malawi's International Airport: Kamuzu International Airport (LLW) lies 12 miles north of Malawi's capital, Lilongwe. Malawi's new national airline is Malawi Airlines (flights scheduled for Jan 2014). The commercial capital Blantyre is home to Chileka International Airport (BLZ), a more regional airport for those flying in from southern Africa.
Getting to Malawi: Most people arriving by air will land at either Chileka or Kamuzu International airports. Flights to and from Zimbabwe, South Africa, Kenya and Zambia operate several times a week. British Airways flies direct from London. There's an international bus service to Blantyre from Harare, and various border crossings into Malawi from Zambia, Mozambique and Tanzania that you can reach with local transport.
Shopping tips
Shop available with basic amenities, such as:
Internet data, Airtime (tnm, Airtel, mtl), Sunscreen, Toiletries, Mosquito repellents, And other emergency items…
We would recommend you shop in the towns, Monkey Bay, Blantyre or Lilongwe before coming here.
About Safety
The lodge is perfectly safe, we can be happy to say there have never been any instances of theft.
Crime in Malawi
Most visits to Malawi are trouble-free, but you should take sensible precautions to protect yourself from muggers and bag-snatchers.
Don't offer lifts to strangers and look out for obstructions in the road ahead.
Be cautious if over-friendly people approach you offering to act as guides or selling goods, or who claim to know you and ask for a lift.
Road Travel in Malawi
Driving in Malawi can be hazardous. Always wear a seat belt and avoid travel after dark. Potholes, animals, abandoned vehicles and cyclists can cause serious accidents, as can vehicles traveling at night without lights.
Malawi has a very high rate of fatalities on the road. Travel between towns by public minibus or pick-up truck isn't recommended; vehicles are often in poor condition and overloaded. Emergency services are basic. Larger coach services do run between the major towns and are more reliable.
When driving in Malawi you should carry a valid driving license at all times; you may need to produce it at police check points. You can drive using a UK driving license for up to 90 days or an International Driving Permit for up to one year. Slow down in all built-up areas. Traffic police often place speed cameras where there are no signs showing the speed limit. The police can impose on the spot fines.
For more information you can visit http://www.gov.uk/foreign-travel-advice/malawi/safety-and-security
Advice on Malaria
All our en-suite rooms provide you with the necessary mosquito nets, and Mosquito repellant sprays to help prevent you from getting bitten by a mosquito.
We simply recommend to spray mosquito repellant on starting from around 5pm, then you should be safe enough.
We can provide you with more links below to assist you in preventative measures against Malaria:
For more information you can visit http://wwwnc.cdc.gov/travel/destinations/traveler/none/malawi
or
http://wwwnc.cdc.gov/travel/yellowbook/2014/chapter-3-infectious-diseases-related-to-travel/travel-vaccines-and-malaria-information-by-country/malawi#5441
Advice on Bilharzia
Imagine a Bilharzia-Free Lake Malawi
Article by Kenneth McKaye and Alison Wiklund
Recent research has shown the dramatic drop of snails in front of Fat Monkey Lodge because of the active patrolling of a "no fishing zone" and an active programme of dredging and removal by the HEEED Bilharzia Eradication team (BET).

Transportation advice
We can provide transport from the main cities (Blantyre/Lilongwe).
Airport transfers are also available for your convenience, feel free to contact us
For car transfers from Lilongwe airport you can book here http://www.esafrican.com/go/lilongwe-airport-transfers
For transfers elsewhere in Malawi please click on the following link http://www.esafrican.com/go/transfers-in-malawi
For discounted transfers please click on the following link: https://www.esafrican.com/go/discounted-transfers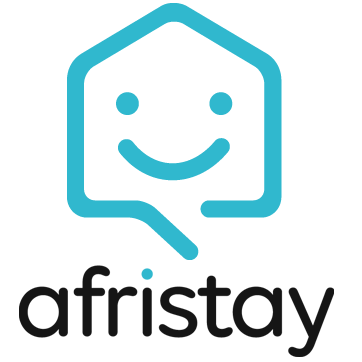 Fat Monkeys is an Afristay Valued Member